Competent advice in

Flight rights
Flight delayed, cancelled or denied boarding?
We will claim your compensation of up to 600 € against the airline according to the air passenger rights regulation for you!
No performance commission
No costs in case of success
Free initial consultation
Fast personal processing
High success rate
Helped thousands of passengers
Germany-wide representation
More than 2000 positive ratings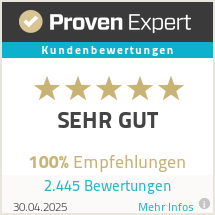 EN Haben Sie weitere Fragen?
Wenn Sie weitere Fragen haben, stehen wir Ihnen jederzeit gern zur Verfügung!

Nadine Zemplin
Tel.: +49 (40) 33443690
Juliane Dobberstein
Tel.: +49 (40) 33443690
EN Wenn Sie uns eine Anfrage senden möchten, benutzen Sie bitte das Kontaktformular auf dieser Seite. Sie können uns auch eine E-Mail an info@diekmann-rechtsanwaelte.de senden.

Selbstverständlich stehen wir Ihnen auch telefonisch unter +49 40 33443690 zur Verfügung!

Für die Erstberatung fallen keine Kosten an!
We are currently making claims against these airlines or have made claims against them in the past:
Adria Airways
Aegean Airlines
Aer Lingus
Aeroflot
Air Baltic
Air Berlin
Air Cairo
Air Canada
Air China
Air Europa
Air France
Air India
Air Malta
Air Nostrum
Air One
Air Serbia
Air Via
Alitalia
AIS Airlines
American Airlines
Austrian Airlines
Blue Air
BMI Regional
British Airways
Brussels Airlines
China Airlines
China Southern Airlines
Cimber AS
Cityjet DAC
Condor
Corendon Airlines
Darwin Airline
Delta Air Lines
Easyjet
Emirates
Etihad
Ethiopian Airlines
Eurowings
EW Discover
Express Airways
Finnair
Flybe
Freebird Airlines
Germania
Germanwings
Gulf Air
Hamburg Airways
Helvetic Airways
Iberia
Iberia Express
Icelandair
KLM
LOT
Lufthansa
Lufthansa City Line
Malaysia Airlines
Norwegian Air Shuttle
Norwegian Air International
Onur Air
Pegasus
Qantas
Qatar Airways
Ryanair
SAS
SATA
Sea Air
Singapore Airlines
Small Planet Airlines
Sun Express
Swiss
Tailwind
TAP
Tarom
Thai Airways
Thomas Cook Airlines
Thomson Airways
Transavia
TUIfly
Tunisair
Turkish Airlines
Virgin Atlantic Airways
Vueling
United Airlines
US Airways
Vietnam Airlines
Volotea
Wizz Air
WOW Air
Up to 600 euros of compensation in the case of cancelled and delayed flights as well as denied boarding
If, despite having booked a certain flight and turned up at check-in on time, you are not permitted to board or your flight is cancelled or delayed by more than three hours, this is always annoying and involves considerable inconvenience for you and your travel companions. In certain cases, you may, for example, miss an important business appointment or long-awaited family celebration.

Under certain conditions, you are entitled to up to 600 euros of compensation from the airline under EU Directive 261/2004, which is aimed at protecting consumers. In our experience, airlines often try to get out of these payment obligations by shunning or contesting your claim. Without legal assistance, it is often almost impossible to enforce your payment claims.

We help you to claim your right in German courts and can assist you regardless of where you live – in case of success completly free of charge!
Coronavirus - Right to compensation for cancellation of flights
Your flight was cancelled by the airline because of the coronavirus? Check now whether you are entitled to compensation of up to €600 per person under the Air Passenger Rights Regulation.

Check your claim now!
WHAT DO YOU HAVE TO DO TO GET YOUR COMPENSATION?
1. PAYMENT REQUEST TO THE AIRLINE
To the free warning letter generator
We advise you to first write to the airline yourself and set them a deadline for payment. Experience has shown that airlines will not respond to this letter or will refuse to do so. However, the letter is useful to prepare a lawsuit against the airline and to "put the airline in default", otherwise there is a risk that the airline will acknowledge the lawsuit and you will have to bear the costs of the lawsuit.

For your convenience, we have prepared a sample letter which you can create using our warning letter generator. If you have any questions about the letter, please feel free to contact us.

If you have already contacted the airline in writing and asked them to make payment within a certain period of time, a further request is not necessary.

Generate warning now!
WHAT DO YOU HAVE TO DO TO GET YOUR COMPENSATION?
2. LEGAL ASSISTANCE

After the deadline you should contact us. We will prepare the lawsuit against the airline for you in order to put pressure on the airline and help you to obtain your rights. In many cases, the airlines already pay when the complaint is served on them through the court, but rarely do they let it come to a court hearing.

DOCUMENTS REQUIRED

In order to be able to assert your claims for you, we need the following documents from you:
Your travel documents
the letter you sent to the airline and any reply from the airline
Copies of all documents can be sent by post, fax or e-mail.
Have your claim checked free of charge
We are happy to offer you the opportunity to check your claim for compensation against your airline free of charge.

If you would like us to assert a claim for compensation against an airline on your behalf as well, we look forward to hearing from you without obligation by means of the form below, by telephone or by email to info@diekmann-rechtsanwaelte.de.

There are no costs for the initial consultation!

The sending of the data does not establish a client-lawyer relationship.
Your data entered via the contact form is transmitted via a secure SSL connection.

If you have any questions regarding the contact form, we will be happy to help you!
LIST OF ADDRESSES OF ALL AIRLINES
To assist you in finding the address of your airline, we´ve created a list of airlines departing from Europe in MS-Excel-format (last updated: January 15th 2015). Please note, that we cannot take any responsibility for the accuracy and currency of the provided information though.

The list is copyright protected and must not be published, copied and/or distributed without our prior written permission.

In case you notice data provided in this list being no longer up to date, we would very much appreciate a corresponding notice.

Download list of airlines
HOW IS YOUR COMPENSATION CALCULATED?
The amount of your possible compensation claim is set out in Art. 7 of EU Directive 261/2004. Depending on the distance between the departure and arrival airports, the entitlement per person is:

250 EUR for a flight distance of up to 1500 km
400EUR for all flights within the EU with a flight distance of over 1500 km
400EUR for a flight distance of over 1500 km - 3500 km
600EUR for a flight distance of over 3500 km

You can easily determine the distance between your departure and your destination airport using the distance-online-calculator provided under www.luftlinie.org.

As every passenger has a right to claim compensation, a four-person family can quickly reach compensation of 2,400 EUR for a flight distance of more than 3500 km.If the airline offered you an alternative flight, the amount of your entitlement to compensation may be reduced by 50%. The deciding factor is how much the arrival time of the alternative flight deviates from that of the original flight. A reduction of 50% is only possible with a deviation of up to two hours under no. 1, up to three hours under no. 2/3 and up to four hours under no.4.Alongside the entitlement to compensation, depending on the individual case you may also be entitled to compensation for rebooking, accommodation or cancellation costs.
Reasons for a COMPENSATION
FLIGHT DELAYS, FLIGHT CANCELLATIONS

In accordance with EC Directive 261/2004, passengers are entitled to compensation in the case of delays of three hours or more or a flight cancellation (cancellation of a flight without replacement). To determine the duration of the delay the initial departure time and the time at which the aircraft has opened its doors after landing is decisive (see ECJ, judgment of 09.04.2014, Case-No. C-452/13).

This only applies insofar as you have begun your flight from an airport within the European Union and the delay is not due to acts of force majeure. Force majeure includes, for example, the effects of the weather and strikes by pilots or on-ground or safety staff.

DENIED BOARDING

You may also be entitled to compensation if you have booked a flight and turned up at check-in on time but the airline refuses to transport you and does not give a good reason for this. Should these conditions be met, the airline is obligated to pay you compensation immediately.
When do claims for compensation against the airline become time-barred?
STATUTE OF LIMITATIONS ACCORDING TO GERMAN LAW ONLY AFTER 3 YEARS!

Your claim for compensation may become time-barred, so that you will not be able to enforce it successfully. However, according to German law, the limitation period is three years, whereby the period only begins at the end of the year in which the flight was delayed or cancelled.

All claims arising from delayed or cancelled flights from the year 2017 will therefore only become statute-barred on 31.12.2020, so that you would still have the opportunity to claim compensation for them even now.
What does it cost to assert the compensation claims?
FREE INITIAL CONSULTATION

During a free initial consultation, we will examine the prospects of success of your case and explain the individual steps necessary to obtain compensation.


NO COSTS IN CASE OF SUCCESS / NO PROFIT-SHARING

In the event of success, you will not incur any costs in asserting the compensation. In contrast to commercial providers, who sometimes demand up to 30% of the compensation from you as profit sharing or commission, we only charge you the statutory fees for the lawsuit.

In case of success you will not only receive the full compensation plus interest, but the airline will also have to reimburse you for your expenses, so that you will not have to bear any costs of your own in the end!


ASSUMPTION OF COSTS BY LEGAL EXPENSES INSURANCE

Most legal expenses insurers will cover the costs of taking legal action to enforce compensation claims. Often you do not even have to pay a deductible. For this reason, you should let us know if and where you are covered by legal expenses insurance. We will obtain a cover note for you from the insurance company and, if possible, settle the costs with this.
Current flight delays and cancellations:
| Flight No | Airline | Departure | Destination | Scheduled | Compensation |
| --- | --- | --- | --- | --- | --- |
| KL1990 | KLM Royal Dutch Airlines | BSL | AMS | 07.07.2022 | 250€ |
| LH2069 | Lufthansa | HAM | MUC | 04.07.2022 | 250€ |
| Tap11548 | TAP Portugal | SID | MUC | 02.07.2022 | 600€ |
| 1801 | KLM Royal Dutch Airlines | AMS | MUC | 01.07.2022 | 250€ |
| 4Y1213 | EW Discover | FNC | FRA | 01.07.2022 | 400€ |
| EW390 | Eurowings | CGN | MIR | 30.06.2022 | 400€ |
| AY1395 | FINNAIR | HEL | DUS | 30.06.2022 | 400€ |
| W61372 | Wizz Air | EIN | WAW | 30.06.2022 | 250€ |
| LH1110/LH028 | Lufthansa | SCQ | HAM | 30.06.2022 | 400€ |
| 12345 | Eurowings | PMI | STR | 30.06.2022 | 250€ |
| FR1519 | Ryanair | HAM | STN | 29.06.2022 | 250€ |
| EW587 | Eurowings | PMI | CGN | 29.06.2022 | 250€ |
| TP553 | TAP Portugal | MUC | FNC | 28.06.2022 | 400€ |
| 552 | TAP Portugal | LIS | MUC | 27.06.2022 | 400€ |
| LH1263 | Lufthansa | GRZ | BRE | 27.06.2022 | 250€ |
| EIO656 | Aer Lingus | DUB | FRA | 27.06.2022 | 250€ |
| EW2977 | Eurowings | ZAG | STR | 27.06.2022 | 250€ |
| FHM5122 | Freebird Airlines | FUE | CGN | 27.06.2022 | 400€ |
| 6Y705 | SmartLynx Airlines | HRG | DUS | 27.06.2022 | 600€ |
| ART0705 | SmartLynx Airlines | HRG | DUS | 27.06.2022 | 600€ |
| 4Y55 | EW Discover | LAS | FRA | 26.06.2022 | 600€ |
| FHM5172 | Freebird Airlines | RHO | CGN | 26.06.2022 | 400€ |
| LH2265 | Lufthansa CityLine | MRS | MUC | 26.06.2022 | 250€ |
| LY355 | El Al | TLV | FRA | 26.06.2022 | 400€ |
| DE1523 | Condor | LPA | MUC | 26.06.2022 | 400€ |