Competent advice in

Drug Law
Do you need help with a pharmaceutical matter?
We will be happy to advise you on all questions relating to the approval, labelling, manufacture, advertising and distribution of drugs!
Admission / Registration
Labeling
In-house and contract manufacturing
Drug advertisement
Distribution and price law
Drug safety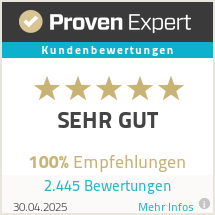 Do you have questions about drug law?
We are pleased to assist!
If you have any questions regarding drug law, please contact us by email at
info@diekmann-rechtsanwaelte.de
Of course you can also reach us by phone at +49 (40) 33443690.
The development, approval, manufacture, distribution and, not least, dispensation of medicines are shaped by a variety of regulations. The European Union and national legislators are constantly making their contribution to the growing volume of regulations with new developments. Safety and quality requirements are constantly increasing. This is not always an easy thing for those involved to deal with, especially with national and European supervisory authorities placing great emphasis on such regulations.

We see our task as bringing your interests, projects and plans into harmony with the legal framework conditions and highlighting and supporting you with the existing opportunities for the development, approval and distribution of your medicines.

Our consulting service focuses on the following areas:

Development
Classification and delimitation of products (foods, medicines, medical products, cosmetics)
Research and development contracts
Approval / registration
Approval of finished medicines and homeopathic medicines – European approval, mutual recognition, German approval, off-label use, unlicensed and compassionate use
Registration of homeopathic medicines
Manufacture
Manufacturing authorisation – including necessity of an expert, your personal requirements and your liability
AMWHV (German directive on the production of medicines and active substances), GMP, WHO, GLP, contract manufacturing and contract testing
Labelling
Labelling of containers and outer packaging
Distribution
Good sales practice, sales channels (wholesale, hospitals, pharmacies, retail, mail order), licensed sales, co-promotion, co-marketing and co-distribution, medicinal product advertising, cooperation with specialist groups
Cost reimbursement for medicines
Aspects under company law – joint ventures
Medicine safety
Medicinal product advertising
Medicinal product advertising (HWG (German medicinal product advertising act))
General competition law (UWG (German fair trade act))
Cooperation with specialist groups
Industrial property protection – trade marks, utility models and design patents
DIEKMANN Rechtsanwälte is a member of the BAH (German association of pharmaceutical manufacturers) and PLCD (Pharma Licence Club Deutschland)
PharmSec International - Pharmaconsulting & Support
PharmSec Internattional GmbH, founded in cooperation with the law firm DIEKMANN Rechtsanwälte, advises companies, especially in the areas of pharmaceuticals and narcotics (medical cannabis) and supports them in applying for and maintaining licences.
The heads behind the company are Dr. Fabinne Diekmann and Stefan Heinz, who has many years of experience in QA/GMP/GDP - most recently as head of quality assurance at Mundipharma GmbH in Limburg (Lahn). In addition, he has many years of experience in carrying out quality audits (3rd party audits) and inspections by authorities in the national and international environment.
PharmSec also offers its own training courses and acts as a lecturer on various platforms.